Find a store near you

Bangkok / Pattaya / Hua Hin / Phuket / Chiang Mai
Find a store near you
Bangkok / Pattaya / Hua Hin / Phuket / Chiang Mai
Click here
Over 50 Different BBQ Models - Delivery Thailand Wide
"Engineered to Perfection. designed to last"
THAILAND BBQ EXPERTS since 1999
Exclusive importer of the worlds top selling brands including Weber and Kamado Joe.

Genuine, built stronger, guaranteed to last. Immediate delivery - Thailand wide.

Trusted brands, purchase with confidence, higher quality, greater selection, 10 year warranty.

**Online orders are processed daily*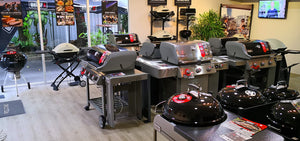 Reviews
I'd rather pay for quality. My Weber grill has a 10 year warranty. Is built real strong and grills declious BBQ. Would recommend!

John F
Great range of products at a very easily and accessible location. Free parking onsite. Definitely worth a visit to their store!

Adam T.
สินค้าคุณภาพดี ดูแข็งแรง หนาและดูน่าจะทนกว่ายี่ห้ออื่นที่เคยใช้แนะนำค่ะแนะนำเลยค่ะร้านนี้บริการดีการจัดส่งรวดเร็วทันใจ👍👍

รุ่งศักดิ์
อุปกรณ์แบรนด์Weberดีมากๆ มือคีบใช้การได้ดี คีบง่ายแข็งแรงใหญ่ถึงใจวัสดุแข็งแรงใช้ดีมากราคาสูงไปหน่อยไม่เป็นไรคุ้มค่า

บังอร